As laid out before: I spent my life's savings of more than ten years in Africa. A very good investment I should mention. And normally one that wouldn't be much of a problem, if, well, if my feet had just stopped itching after that. But they still haven't.
So, also due to the lack of wealthy parents I have come up with four sources out of which to finance my travels:
1. Simplify your life
Due to my education and experience as project and office manager I quite quickly found a job when I returned from Africa. But in order to leave that job behind me after a mere year I had to economize. A lot. In addition to the basic expenses for insurance, rent, public transport and mobile phone I set myself a monthly budget of 300 Euro for food, partying and clothes. After all, food that's marked down by 50 % is still good food. And do I really need another pair of shoes? The decision, however, to not go out when my friends do so is a more difficult one. It's made easier only by knowing my goal and having a set budget.
Now after one year I have saved up 5000 Euro. That's more than 25 % of my income in that year. Determination.
2. Sponsoring & Crowdfunding
Even without an apartment and only few belongings reason has it that I burden myself with a some regular monthly expenses (back in Germany). Indispensable for me are:
health insurance

retirement insurance

web hosting

mobile phone
The total of these running costs will be about 300 Euros a month.
On top of that are the expenses for equipment. I am hoping to attract sponsors to help me finance some of the gear I still need/want and who I can turn to when my shoes jump the shark.
But really good news is that you can now also support me.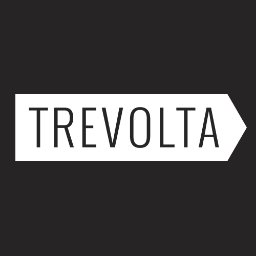 Trevolta is a crowd-funding platform  for travelling only. As little as one dollar (and every single dollar counts!) buys you lovely rewards. Should you not like any of the rewards I offer, propose your own: Is there anything I should send you from the road? Any challenge you want to see me live up to?
Let me know on http://www.trevolta.com/travels/Walking-Home-16441
Every dollar counts.
3. Live off the travelling
Sooner or later of course I do not want to and I will  no longer be able to rely on my savings and generous people like you. Therefore I am also always looking for new ways to generate (almost) passive income off my travels:
My website includes Google Ads and some products I write about will be linked to online shops where you can buy these.
For those who are interested there's my own shop zazzle.de/cbsoundso where you can order products that feature images I created while on the road. Here as well a percentage of the selling price will go to me.
4. Simplify your life
Once on the road my most important means of covering my costs will be the generosity of the people I meet. I trust that they offer me a roof to sleep under, water, electricity for my navi and camera and sometimes even serve a warm meal. Yet, to me this is not about not spending any money, coming to terms with my past or criticize capitalism. I want to come into contact with people that otherwise would probably never cross my path. I am interested in how they live, compared to or in contrast to me. I do not seek to establish a border between "me" and "them". Therefore I do have set myself a small daily budget of 10 Euros for food, little luxury items and – if there is no other option – a bed.
And if all else fails I might have to stop and find small jobs to get me back on the road.